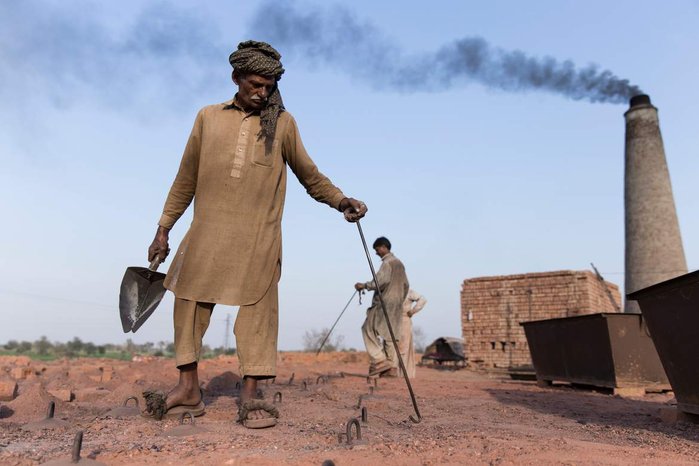 Brick Kiln slavery in Pakistan:


In
Pakistan
, the brick manufacturing industry thrives on unpaid labour using debt as a way to lure people to work for factory owners.
They provide loans in exchange for employment. But once they're fully paid, factory owners keep them against their will and use their desperation to convince them that their labour has not yet matched the value of their loan, adding interest month by month.
Human Rights Watch has condemned the practice and says the problem of debt-bondage in Pakistan is one of the worst to be assessed.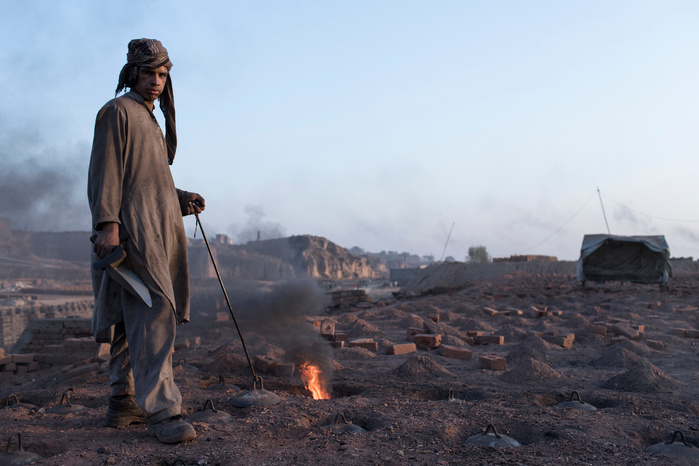 Working conditions are violated by site owners:
Locations vary, from the outskirts of cities to rural parts of Pakistan. Though one thing each site has in common is the lack of protections for workers and the laborious conditions forced upon them.

Individuals working in brick kilns vary in age, though it is extremely common to witness anyone from as young as 2 years old all the way up to 80 years of age present at each site.
Bricks are made in many ways but usually by hand by younger workers under an intense heat which blazes throughout the year and worse in the southern regions such as Sindh province. As a consequence, site owners make workers toil throughout the night to avoid heat exhaustion, though this makes little difference during the summer season.